Legal Disclaimer
The FORTEe Project is represented by
Principal Investigator and Scientific Coordinators
Univ. Prof. Dr. med. Jörg Faber
Head of the Childhood Cancer Center Mainz
FORTEe Principal Coordinating Investigator
Phone: +49 (0)6131 176 821
Fax: +49 (0)6131 173 686
send message
Dr. med. Marie A. Neu
Physician, Coordinator of the Childhood Cancer Center Mainz
FORTEe Scientific Coordinator and Deputy Principal Investigator
Phone: +49 (0)6131 176 828
Fax: +49 (0)6131 177 566
send message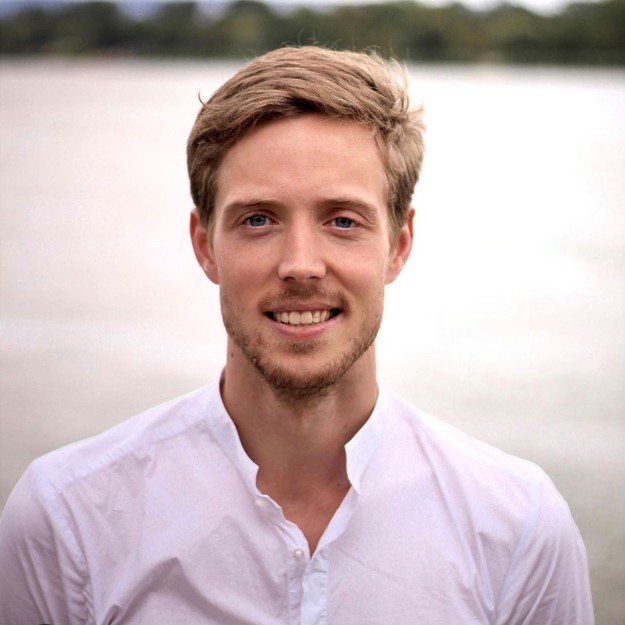 Elias Dreismickenbecker
Exercise Scientist, Coordinator of the paediatric exercise oncology programme
FORTEe Scientific Coordinator and Deputy Principal Investigator
Phone: +49 (0)613 117 833 1
send message
Web Content
concentris research management gmbh (concentris) created and maintains this website on behalf of the FORTEe consortium. The project is coordinated by Universitätsmedizin der Johannes-Gutenberg-Universität Mainz (UMC-Mainz). The following are the terms and conditions of use of this website. If you do not accept these terms you must not use the website. The use of this website is taken to mean that you have accepted these terms and conditions.
Legal Disclaimer
Content
The information contained in this website is intended for general information only. FORTEe makes no representation or warranty as to the accuracy or availability of such information, and shall not be responsible in any way for any use of or reliance on such information by any person. Liability claims regarding damage caused by the use of any information provided, including any kind of information which is incomplete or incorrect, will, therefore, be rejected. All offers are non-binding and without obligation. Parts of the pages or the complete publication including all offers and information might be extended, changed or partly or completely deleted by the author without separate announcement. FORTEe gives no warranty that the use of this website, or materials downloaded from it, will not cause computer virus infection or other damage to property. You are advised to ensure that you have adequate measures to prevent any such problems.
External Links
FORTEe is not responsible for any sites that may be accessed from links contained on this website and makes no representation or warranty as to their availability, or the suitability or accuracy of their content. If you choose to link to these sites you do so at your own risk.
Copyright Notice
You are welcome to create a link to any of the FORTEe web pages on the internet. There is no need to request permission. The pictures on this page are licensed for use under the copyright law. Unless specified to the contrary, all intellectual property rights pertaining to or included in this website and its contents are the exclusive property of the FORTEe consortium. Any unauthorised reproduction and/or use are prohibited unless prior written permission has been granted to you by the FORTEe consortium.
Legal Validity
This disclaimer is to be regarded as part of the internet publication which you were referred from. If sections or individual terms of this statement are not legal or correct, the content or validity of the other parts remains uninfluenced by this fact.
Webmaster
Comments to this website are most welcome. For feedback and suggestions for this site, click here to contact the webmaster.
FORTEe Game App
Privacy Policy
No personal data is processed when using the FORTEe game app "FORTEe Get strong". Game results achieved in the app are only saved on the local end device. When the FORTEe Game App "FORTEe Get strong" is uninstalled, all recorded game results are lost.
Datenschutzerklärung
Im Rahmen der Nutzung der FORTEe Game App "FORTEe Get strong" werden keine personenbezogenen Daten verarbeitet. In der App erzielte Spielerfolge werden ausschließlich auf dem lokalen Endgerät gespeichert. Mit dem Deinstallieren der FORTEe Game App "FORTEe Get strong" gehen sämtliche aufgezeichnete Spielerfolge verloren.
Impressum
Anschrift und Kontakt
Universitätsmedizin der Johannes Gutenberg-Universität Mainz
Langenbeckstraße 1
55131 Mainz
Tel. +49 (0) 6131 17-0
E-Mail: fortee@unimedizin-mainz.de
Rechtsform
Die Universitätsmedizin der Johannes Gutenberg-Universität Mainz ist eine Körperschaft des öffentlichen Rechts.
Mitglieder des Vorstandes der Universitätsmedizin Mainz
Vorstandsvorsitzender und Medizinischer Vorstand (vertretungsberechtigt)
Univ.-Prof. Dr. Norbert Pfeiffer
Weiterführende Informationen: www.unimedizin-mainz.de/ueber-uns/vorstand
Umsatzsteuer-Identifikationsnummer
DE149065652
Vorsitzender des Aufsichtsrates
Staatssekretär Dr. Denis Alt
Ministerium für Wissenschaft und Gesundheit des Landes Rheinland-Pfalz
Mittlere Bleiche 61
55116 Mainz
Aufsichtsbehörde
Die Universitätsmedizin steht unter der Rechtsaufsicht des für das Hochschulwesen zuständigen Ministeriums, die nach den hierfür geltenden hochschulrechtlichen Regelungen ausgeübt wird.
Zuständige Aufsichtsbehörde für die Universitätsmedizin ist:
Ministerium für Wissenschaft und Gesundheit des Landes Rheinland-Pfalz
Mittlere Bleiche 61